Our Blog
Featured articles, trend analyses, and exciting announcements curated just for you.
---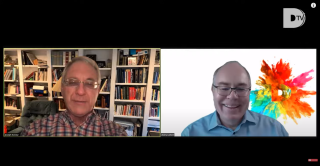 May 9, 2022, 4:30 PM
[Video] Get a small taste of what Dr. Joseph Kvedar will touch on during his newly-announced keynote at the 2022 HCT Expo. Dr. Kvedar sits down with Avery Lyford of Digital Transformation Channel to discuss the future of telehealth, how healthcare companies can reimagine the digital health experience to maximize its potential, and patient engagement in a post-pandemic world.