2022 Innovation Showcase
This rapid-fire format featured innovators with cutting-edge solutions for higher quality, lower cost, and more coordinated care delivery.
PART 1 | 11:50 AM - 1:00 PM

Labrador Systems is pioneering the next generation of assistive robots used in seniors' homes to physically help individuals who suffer from chronic pain, injury or other health issues perform daily activities. These pilot robots extend the impact of caregivers by giving them a helping hand, providing new ways to support clients, and improve quality of life and quality of care.
Kerry Huffman, VP Client Services
---

Bear Robotics is the brainchild of restaurant experts and tech entrepreneurs. Their robot automates repetitive food service tasks and elevates a resident's restaurant experience. This solution combats labor shortages while carrying out essential food service duties.
Aaron Mayer, Regional Sales Manager
---
DME/HME Management Solutions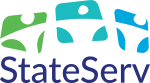 StateServ is a technology-enabled DME management solution that provides access to industry experts, a comprehensive nationwide provider network, and a powerful user-centric software platform. They use technology to help their customers provide the best possible care for patients and drive efficiency.
Jamey Taylor, CTO & CISO
---

WellSky is a technology company leading the movement for intelligent, coordinated care. Their next-generation software helps providers harness the power of data analytics to set new standards for utilization, staffing decisions, and quality improvement, and to achieve better outcomes by connecting clinical and social care.
Maureen O'Connor, Director of Solutions Management
---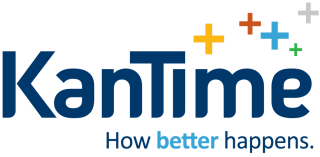 KanTime is the fastest growing EMR solution on the market today for home health, hospice, home care, private duty, pediatric care, and self directed service organizations. KanTime's workflows eliminate noncompliance and inefficient processes resulting in streamlined proficiency.
Satheesh Kumar, CTO & EVP Engineering
---

Homecare Homebase offers cloud-based software that streamlines everything from scheduling, routing, patient notes, and reporting to intake, approvals, billing, compliance and payment. This powerful platform lifts your administrative and operational burdens, offers greater insight into key metrics, and gives you more time to focus on delivering exceptional patient care.
Jon Higganbotham, VP Business Development & Clinical Analyst
---

All through a single integration, Kno2 provides connectivity across networks, organizations, technologies, EHRs and proprietary platforms. Kno2 handles this connectivity so that technology vendors can stay focused on their core application, and patient information can easily flow across the healthcare ecosystem for all purposes of treatment, payment, operations and access.
Therasa Bell, Co-Founder, President & CTO
PART 2 | 1:00 - 2:00 PM
Patient Monitoring

CLB uses intelligent acoustic sensors to monitor sounds in a room and alert caregivers when a sound profile exceeds its individually set threshold. This acousic monitoring supports staff in improving quality of care, providing privacy for residents and patients, and reducing operational costs.
Phillip Moorcraft, USA Sales Director
---
Remote Patient Monitoring

Zemplee's passive monitoring technology is strategically placed in homes of older adults aging in place to improve quality of life. Without cameras or microphones, their AI-powered sensors and devices examines daily living activities and helps caretakers and family members verify health, wellbeing, and safety remotely.
Aparna Pujar, CEO
---

Vayyar Care monitors 24/7, detecting both major and minor falls in all lighting conditions and even through steam, eliminating the risk of a long lie. Through transformative touchless technology, these camera-free imaging radar sensors provide constant supervision, while maintaining privacy at all times.
Marc McGrann, Director of Business Development - North America
---
KamiCare is the most accurate, affordable and easy-to-install fall detection system. Their technology instantly differentiates actual falls from false alarms, and then notifies caregivers and staff in real time, reducing the risk of serious injuries and improving fall prevention practices.
Terry Costa, VP Product Marketing
---

Nanowear is the new standard for AI based remote diagnostics utilizing proprietary patented cloth-based nanotechnology to empower physician decision-making and improving outcomes without the need for physical visits. These nanosensors capture 85+ medical grade biomarkers directly from the skin, enabling a closed loop digital system for specific machine-learning algorithms.
Venk Varadan, Co-Founder & CEO
---

Toi Labs is redefining effortless, in-home monitoring by capturing critical wellness parameters without any change in behavior. Their innovative smart toilet seat - TrueLoo® - passively gathers multiple wellness signs from the home and delivers them to care providers for early actionable intervention and reliable tracking of trends and insights.
Vik Kahyap, Founder & CEO
PART 3 | 2:00 - 3:10 PM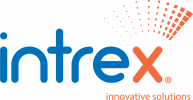 Intrex offers innovative nurse call, wander management, access control and infection control wearable technology designed specifically for senior living communities to enable their residents to age safely in their home environment.
Ted Tzirimis, CTO
---

Stratix designs, deploys, manages, and supports mobility solutions for healthcare providers that are convenient, easy, and cost-effective, and are dedicated to guaranteeing nonstop mobility. They have 35+ years of experience helping clients manage their digital-first strategies, and ensuring providers have the right tech, tools and support programs in place to deliver best-in-class patient care.
Ian Fogg, Healthcare Sales Director
---

BioSensics is the global leader in the development of wearable sensors and digital platforms for clinical trials, patient monitoring and health assessment. These turnkey products can be used for creating, measuring, and monitoring digital biomarkers through wearble sensors, mobile health applications and medical devices.
Ashkan Vaziri, PhD, Founder & CEO
---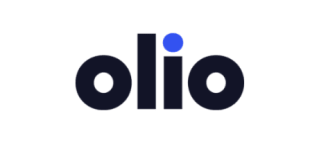 The Olio platform helps modernize communication with referral partners and enables integrated care management and accountability with an easy, immediate approach. This redefines how population health teams manage patients in post-acute care settings, driving scalable PAC behavior change, reducing readmissions and tracking engagement to generate better outcomes.
Kaleb Kuhl, VP Sales
---
Communication & Engagement

Icon uses enhanced communication and engagement solutions to promote wellness and improve quality of care as well as quality of time spent with residents and families. Icon combined VoiceFriend's omnichannel communication technology with CareMerge's all-in-one engagement platform to empower families, residents and staff in senior living communities, PACE, home health and nursing homes.
Ryan Galea, CEO
---

Speak2Family is a voice command solution that integrates with Amazon Alexa to facilitate easy communication between families and their loved ones with features like messaging, reminders and personalized content. It can also be used to alert caregivers when seniors feel they need assistance and monitor activities that are central to their health.
Matt Smith, CEO
---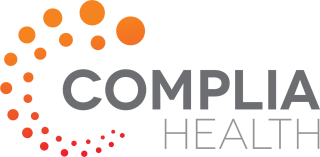 Complia Health addresses the entire continuum of care in one integrated platform for pre- and post-acute care agencies. Their industry leading EMR & enterprise solutions -ContinuLink and Suncoast, new AI-powered technologies, and success-focused services help simplify processes, build efficiencies, and connect people across clinical, financial, and back-office operations.
Katherine Detwiler, Solutions Specialist Director
PART 4 | 10:00 - 11:00 AM

With Synzi, care teams can virtually check in on a patient and answer questions on-demand. Staff can be more effective and efficient with their time by converting "drive time" to "patient time." Patients also better understand their condition and role in self-care. Messaging can be translated into a patient's preferred language and interpreter integrated into the virtual visit.
Thomas Albano, Director of Solutions Engineering
Ryan Berry, VP Telehealth
---

AliHLTH's combination of wearable and location-based activity sensors help home health caregivers monitor the health, wellbeing and safety of patients between visits, streamline work-flow processes by augmenting physical touch points with virtual, and take care of more patients while still providing high quality care.
Ben Morse, Product Specialist
---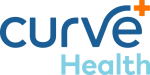 Curve Health created a virtual hospital solution to enable patients and doctors to be together in a person's moment of need. Their data analytics, health information exchange, and telemedicine platform surfaces the information providers need seamlessly to ensure optimal outcomes and an enhanced care experience.
Cheryl Porro, CTO
---

IntellaTriage is the nation's top provider of after-hours nurse triage services. They offer services 24 hours a day, seven days a week with an approach that is purposefully unique: patients should speak to a registered nurse with expertise in a specific field ensuring that patients receive the highest quality of care at any time – day or night.
Gio Pagano, VP Sales
---

CareXM is a patient engagement platform that acts as an intelligent, virtual nurse call button that knows who to contact when activated; collects patient insights (objective and subjective) allowing proactive out-reach between caregiver visits by informed triage nurses; and provides actionable business intelligence to help improve workflows, staff smarter and maximize productivity.
Si Lou, CEO
---
Predictive Clinical Analytics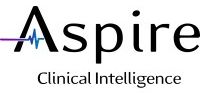 Aspire's system collates data from providers' applications to track a senior's health onto a central platform, for easy access to critical knowledge about the resident. Consolidating this essential information helps providers address high-risk clinical events like falls, wounds, weight fluctuations, and other circumstances by applying best practice responses.
Michael Johnson, RN, COO
PART 5 | 11:00 AM - 12:10 PM
Coding/Compliance/Consulting

Select Data leverages the power of AI with its innovative SmartCare platform for clinical reviewers and field staff. Whether using outsourced coding or the SmartCare SaaS solution directly, agencies can deliver high-quality coding, clinical documentation improvement, and OASIS accuracy.
Ed Buckley, CEO
---

showd.me is the premier partner for home care agencies, providing simple and effective solutions for hiring, developing, and retaining employees while staying fully compliant. showd.me makes it easy to complete onboarding, orientation and training remotely and on-demand, and provides ongoing white glove multilingual support to ensure maximum success.
Avi Singer, CEO
---

CareAcademy provides home care and home health agencies with an online education platform that delivers engaging video-based classes and real-world scenarios that walk through aspects of the caregiver experience. Best-in-class caregiver training helps providers acquire and retain staff, and helps caregivers provide excellent care and improve client outcomes.
Ginger Barrientez, Director Enterprise ABM Marketing
---

Element5's workflow automation solution simplifies time-consuming and repetitive administrative work. Trained software robots log into systems and perform tasks just like humans, only faster and more accurately. With Element5, organizations can improve staff efficiency, reduce operational costs, and focus on better patient outcomes.
Eric Gordon, Co-Founder & Chief Revenue Officer
---

eCaring offers an all-in-one SaaS solution for scheduling, delivering, and billing home care services. This simple and powerful technology drives operational efficiencies through personalized, role-based dashboards that improve client and staff experiences, increase margin, reduce costs and minimize staff turnover.
Matt Barbee, COO
---
Workforce Management Software

CareConnect is the leading home care technology platform and mobile app developed specifically for agencies to get caregivers ready to work and on shifts quicker. Their solution makes it easy to recruit, acquire, place, train and retain caregivers, anytime on any device. CareConnect optimizes patient caregiver consistency, leading to better outcomes.
Michael Gelman, President & COO
---

Reverence is a powerful dynamic staffing platform helping provider groups set a new standard for clinically effective and financially sustainable at-home care models. They utilize an industry-leading, AI-powered scheduling engine to support providers in reducing dropped shifts, increasing coverage of market demand, and improving practitioner retention rates.
Lee Teslik, Founder & CEO
PART 6 | 12:10 - 1:00 PM
Payor Management Solutions

Viventium is a SaaS-based human capital management solution that offers a remarkable user experience and software that helps providers automate complex payroll calculations, PBJ files, track employees' licensing, track overtime by departments and positions, and customize reports to analyze workforce at each location.
Joe Burst, Sales Manager
Mike Seamon, Director of Sales
---

Lincoln International is a trusted investment banking advisor to business owners and senior executives of leading private equity firms and public and privately held companies around the world. Healthcare leaders who want to capitalize on rapid changes in technology and science benefit from the expertise of investment banking advisors with relevant experience and a keen focus on their unique goals.
Barry Freeman, Managing Director
Mike Siano, Managing Director
---

Rendever is a virtual reality platform allowing residents to be transported into an immersive experience simply by putting on a headset. This allows them to relive a memory (reminiscence therapy) and virtually leave the four walls of their home. The experience is incredibly powerful, particularly among seniors experiencing cognitive decline, impaired vision or mobility restrictions.
Kyle Rand, CEO
---

MyndVR offers a vast library of VR content to produce therapeutic experiences that positively impact the lives of seniors. The company's technology enables older adults to interact with the outside world in truly innovative ways that foster engagement, cognitive wellness and above all, joy and happiness.
Chris Brickler, CEO
---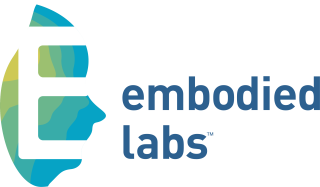 Embodied Labs is a leader in immersive training for healthier aging. Through immersive experiences, caregivers can embody the perspectives and conditions of other people, gaining an understanding that can't be achieved with traditional training tools. These insights empower more effective, empathetic care for patients, customers and family members.
Carrie Shaw, CEO
PART 7 | 1:00 - 2:00 PM

Medalogix leverages cutting-edge data science, machine learning and innovative cloud technology to equip clinicians and agencies to provide the right care at the right time. Their machine learning products improve patient outcomes, and reduce cost, including reduced hospitalization, appropriate and timely transitions to end-of-life care, and optimized visit utilization for patients.
Chris O'Donnell, VP Business Development
---

Tyto is a handheld exam kit and app that lets patients perform guided medical exams with a provider, anytime. Its solution includes a complete telehealth platform for conducting live video exams and scheduling visits; a cloud-based data repository with analytics; and guidance technology to ensure accuracy and ease of use for patients and insights for healthcare providers.
John Haas, Senior Director of Provider Solutions
---

Aidar allows patients to read their vitals from home using a non-invasive device that also sends the data to caregivers in real time. You breathe into the device for one minute, and can track respiratory rate, pulse, oxygen saturation and other vital signs. It's as simple to use as a toothbrush yet comprehensive enough to provide a daily snapshot of overall health, enabling early detection of disease progression and timely intervention.
Sathya Elumalai, CEO & President
---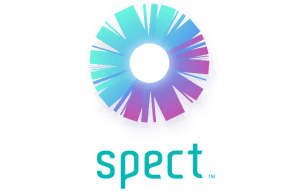 Spect is a data science company and the leading provider of end-to-end eye disease screening solutions. Their telemedicine platform utilizes healthcare staff to transfer a diagnostic report in minutes, and fills a critical healthcare gap for patients and clinics while delivering best-in-class service and financial outcomes.
Michael Leung, Founder
---

Swift Medical built the world's most advanced smartphone imaging platform that provides research-grade clinical images to be taken at any bedside. Swift gives clinicians an unprecedented, data-driven view into patient conditions - both at the bedside and remotely - allowing them to dictate treatment with precision.
Siobhan Gibney Gomis, VP Home Health
---

Omron is dedicated to creating superior healthcare devices that are clinically accurate, user friendly and extremely precise. Because most healing happens at home, Omron blood pressure monitors, nebulizers and other self-care products evolve with the way people connect with their health and equip patients for lifestyle changes that make a difference.
Carol Lucarelli, Executive Director of Marketing & E-Commerce